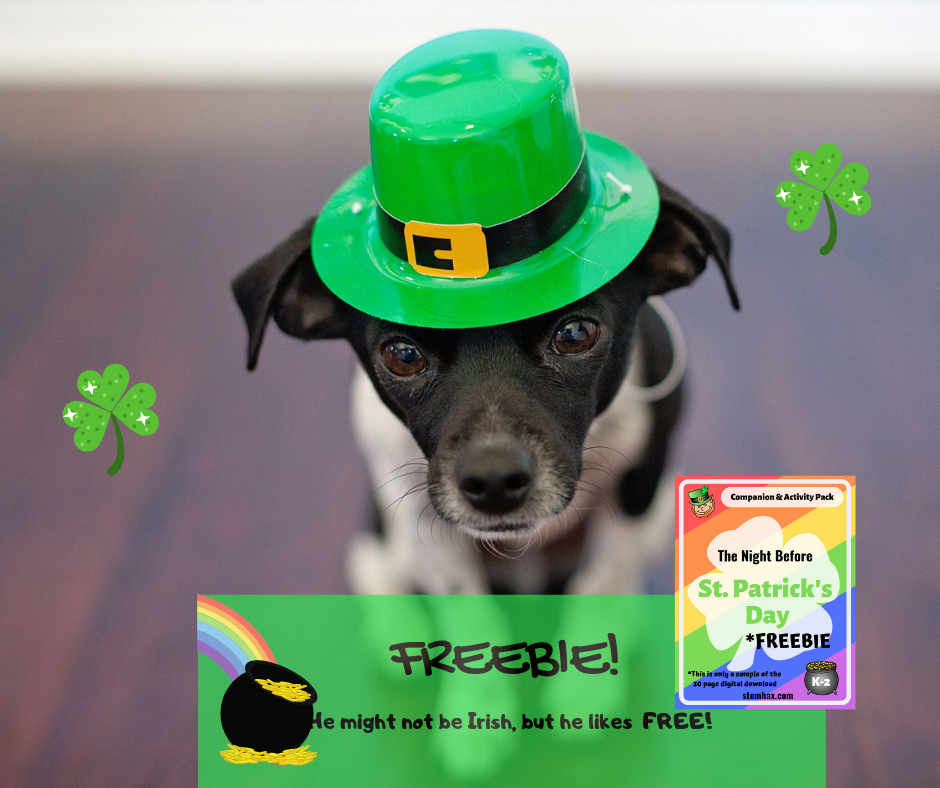 Sample of the STEMHAX 30 Page Digital Download available in our TpT store.
Thank you considering the purchase of our companion and activity packet for Natasha Wing's "The Night Before St. Patrick's Day!" We are confident you will enjoy the FREEBIE! Should you want more, the 30 page digital download is filled with fun learning activities for kids ages 6 to 8. There are lots of free resources on our blog and we appreciate you stopping by and considering the purchase. If you are unfamiliar with this book, click on the book cover image below and it will take you to our YouTube Channel, where we have a read aloud version. The book is available on Amazon for $4.99 and we recommend having your own copy because this will be a book to read every St. Patrick's Day!
Thank you, Happy St. Patrick's Day!!!!