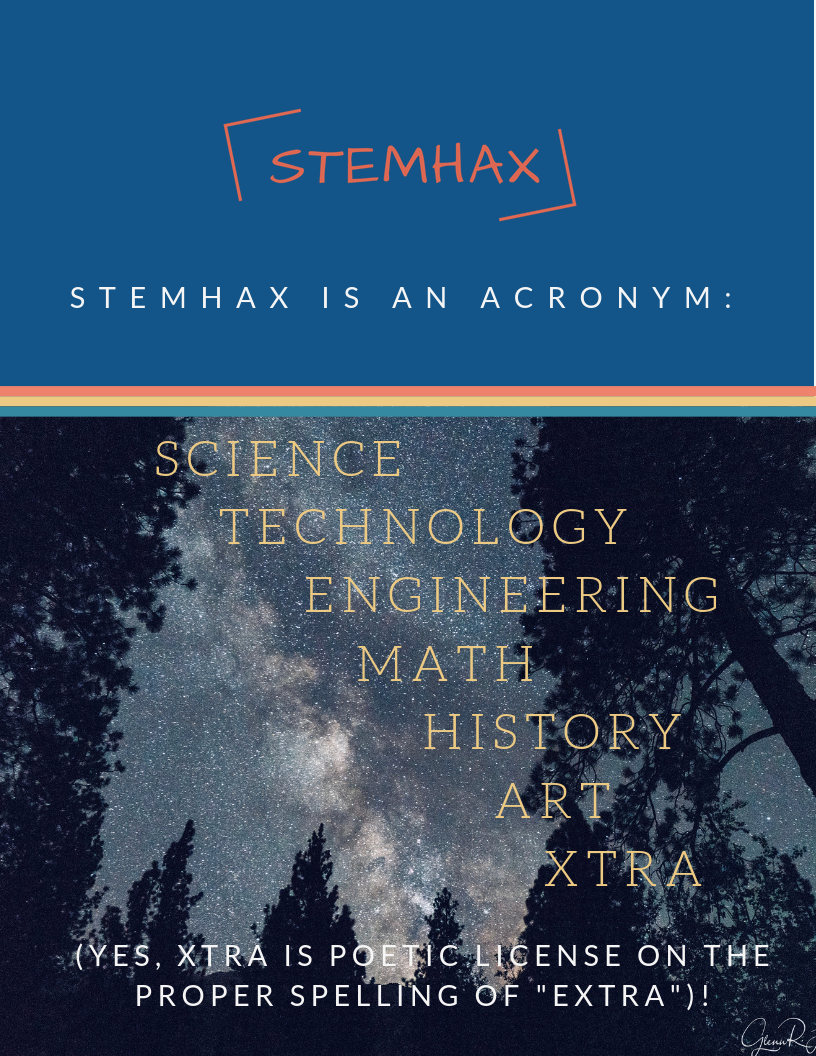 The STEMHAX blog is the page to follow for all things Science, Technology, Engineering, History, Art and XTRA cool stuff for kids ages 6 to 8…
All things related to science; physical, chemistry, biology, earth, space, and more!
Technology from YouTube to kitchen gadgets, we explore it all with kid friendly ways.
Engineering is a great way to engage critical thinking skills and very fun, too!
There are so many fun games and explorations in the world of math. Skill and drill might be an important part of math, we prefer to have fun!
STEMHAX is passionate about history, and you can expect us to present it in an engaging and fun manner; much more than just the facts!
Arts and crafts, along with cooking is another fun area where kids explore at STEMHAX.
Freebies, Games, Printables, Worksheets, Read With Me Books, and so much more!!!!
Our goal is to blog once a week, and maybe more. We offer a complete program and a Guides page on our STEMHAX.COM website. See you soon!
Welcome to the STEMHAX Blog, want more? Visit STEMHAX.COM for more information!