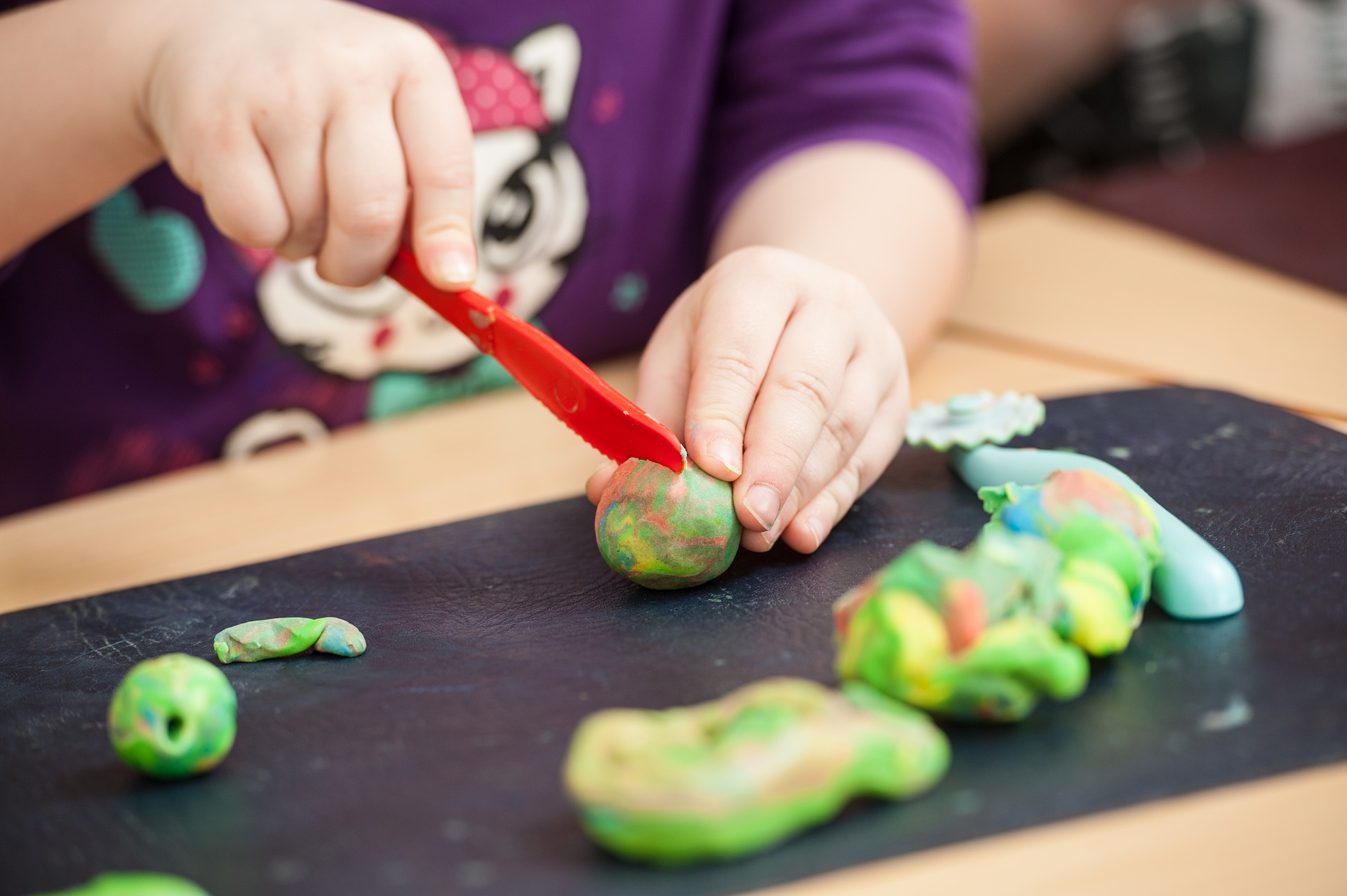 Shamrock Play Dough for St. Patrick's Day!
This is how we made our play dough…
Materials List:
1 1/2 cups Flour
1/2 cup Salt
2 TBS Cream of Tartar
1 TBS Oil
1 tsp Green Food Coloring
1 cup Boiling Water
Sauce Pan or Kettle
Large Bowl
Spoon
Method:
In a large bowl, mix together: FLOUR, SALT, CREAM OF TARTAR and OIL with spoon.
Boil water in a sauce pan or kettle CAUTION: Have research assistant (mom, dad, etc) help handle the boiling water.
Add green food coloring to the hot water.
Add green water to the bowl and mix well with a spoon.
Let the play dough cool.
Remove play dough and have fun!
We used this recipe to build the ladder on our Leprechaun Trap. There are so many educational uses for making this play dough. One suggestion is kids can make letters of the alphabet and practice spelling some of the words that go with St. Patrick's Day. Some of these words are found in our companion and activity packet for "The Night Before St. Patrick's Day!" Digital Download is available in our store at STEMHAX.COM.
We had fun creating this companion pack and encourage you to give it a try. Check out our other blog posts for more St. Patrick's Day FREEBIES. Thank you, see you soon!